We're A utility locating powerhouse.
Our world revolves around utility locating. It is our specialty and our passion at a time when damage prevention is critical, and accuracy is at a premium. By doing what we do well, we've grown to offer complete coverage across all 48 contiguous United States.
There's a lot at stake when it comes to your business. That's why you can't expect just any utility locating service to get the job done right the first time.
Our mission is to serve as an alternative to large locate firms where you get lost in the crowd and smaller regional firms that aren't as equipped to provide superior service. We lay it all on the line for our customers, ensuring high-level accuracy, safety and expertise on every job.
We are Stake Center Locating℠, a locating powerhouse with extensive resources and decades of experience.
Established in 1997, we quickly found our place as one of the nation's fastest growing companies, receiving a spot on the "Inc. 500" list in 1999.
Beginning in 2002, this honor was followed by three consecutive years on the "Utah 100" list, as one of the most rapidly growing companies in the state, as well as another Inc. 500 appearance in 2003.
When we secured two back-to-back nationwide fiber contracts in 2008 and 2009, our footprint grew from four states to 37.
In 2014, Stake Center Locating was acquired by S&N Communications, giving S&N the ability to offer locating services nationwide.
As our locating operations continued to grow, in 2018 the decision was made to combine Stake Center Locating, Inc. and S&N Locating Services, LLC, previously operating units within S&N Communications, Inc., under the Stake Center Locating name to reflect our company's exclusive focus on utility locating services.
In 2019, we were named one of the 5,000 fastest growing companies in the United States, according to the "Inc. 5000."
We work tirelessly to uphold our reputation as the first choice for high-quality utility locating services, because we know you have a lot at stake. From the beginning, we set our sights on being synonymous with safety, service and accuracy in the locating industry.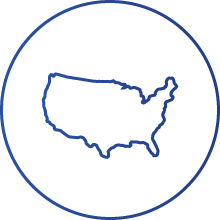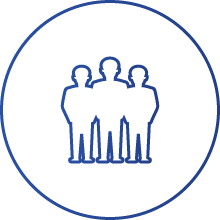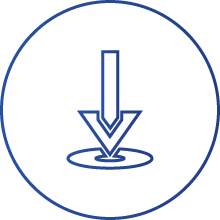 Stake Center is a growing company and I'm proud of that growth and what we stand for in the industry.
–Sam Viars, Senior Safety Manager
Looking for best-in-class utility locating?
If you're searching for dedicated service and expertly trained locators, look no further than Stake Center℠.
Get in touch